poetry


Thai Floral Silk Morning Dress for 21inch fashion doll..  The shoes are leather hightops cut from soft kid gloves.  The drawstring purse also. All designed & handcrafted by Lagana.    Underneath is a deep rose satin ruffled slip and pantaloons.    The fabric was cut  from a 1970's Thai silk gown!  It has labels hand signed  by Lagana.   This view is without the crinoline.Dolll & outfit sold.

. There are bead & crocheted loop closures on the back &sleeves.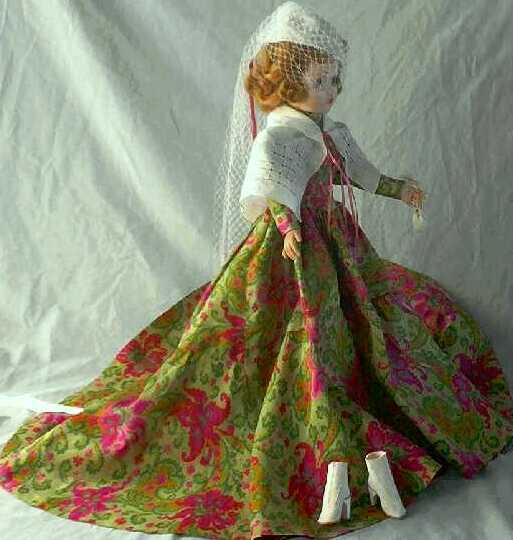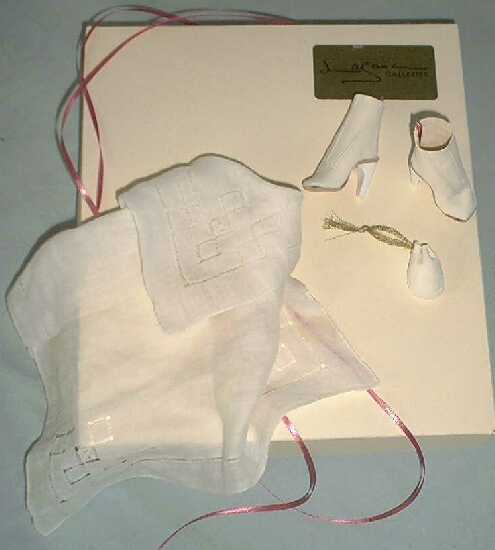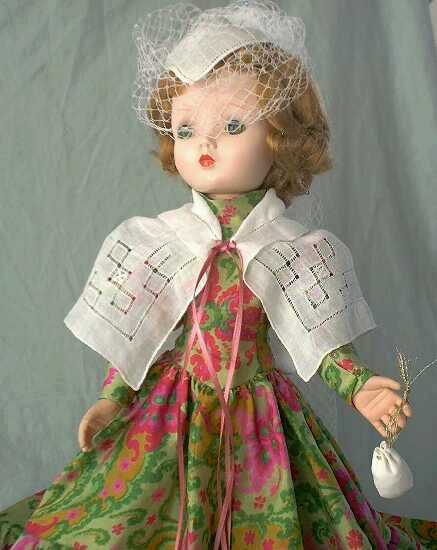 If  the photograph were better you could see the bead and crocheted loop closures on the sleeves. The view on the left is without the crinoline, view on the right with. The fine, open cut work of the antique hankerchief half cape & hat give the right delicacy & scale for the silk dress.

The crinoline has netting to fluff it out.

Gift box, cape, kid glove leather shoes & purse.  If the photograph were clearer, the ribs sewn on the fronts of the shoes would be visable.