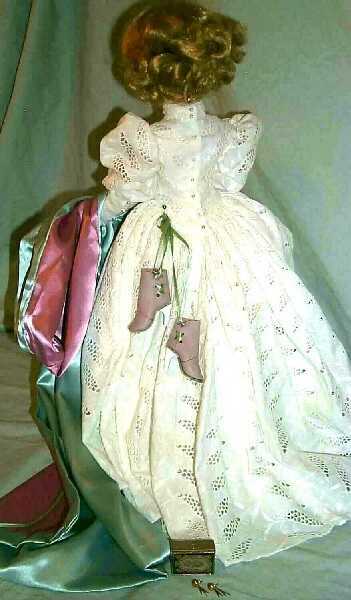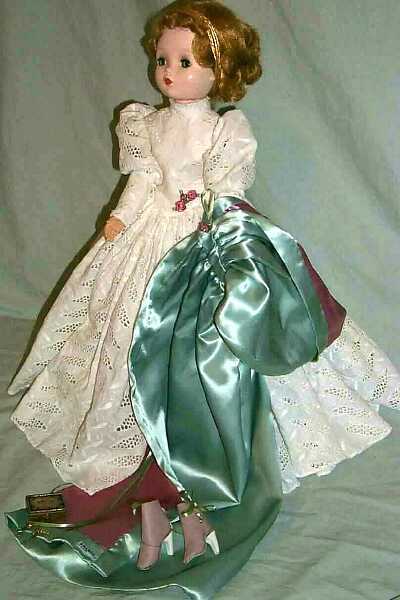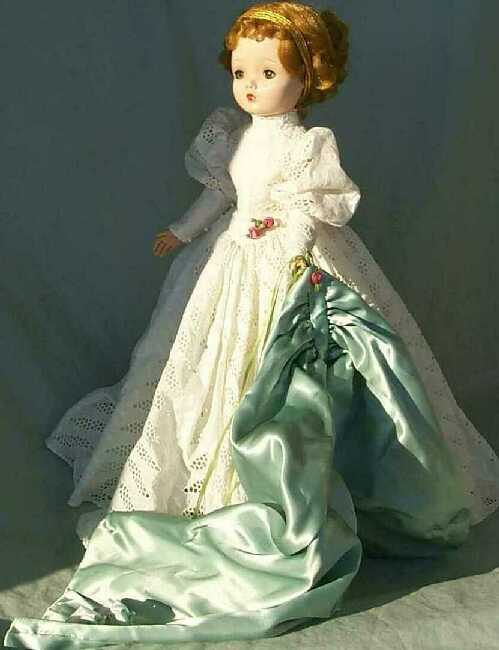 poetry


White Eyelet Lace Dress for 21inch fashion doll.   With a satin cape lined in dusty rose satin with ribbon ties & flower trim.  The shoes are leather hightops.  All designed & handcrafted by Lagana.  The earrings gold plate (I think)  the jewelry box an antique pillbox with hand crossstitching by Lagana's grandmother.  Underneath is a white taffeta ruffled slip and pantaloons.  Doll and outfit sold.

The fabric was cut  from a 1950's gown!  It has labels hand signed  by Lagana.  

.Please note the beaded back and the bead and crocheted loop closures on the sleeves.