"Jealous Love" 1974. b&w linoleum block print.  24"x 30" approx.  First and only b&w edition of  25.  Hand cut, hand printed, hand signed in pencil by Lagana.  The paper of this print is not acid free.  There are 2 copies left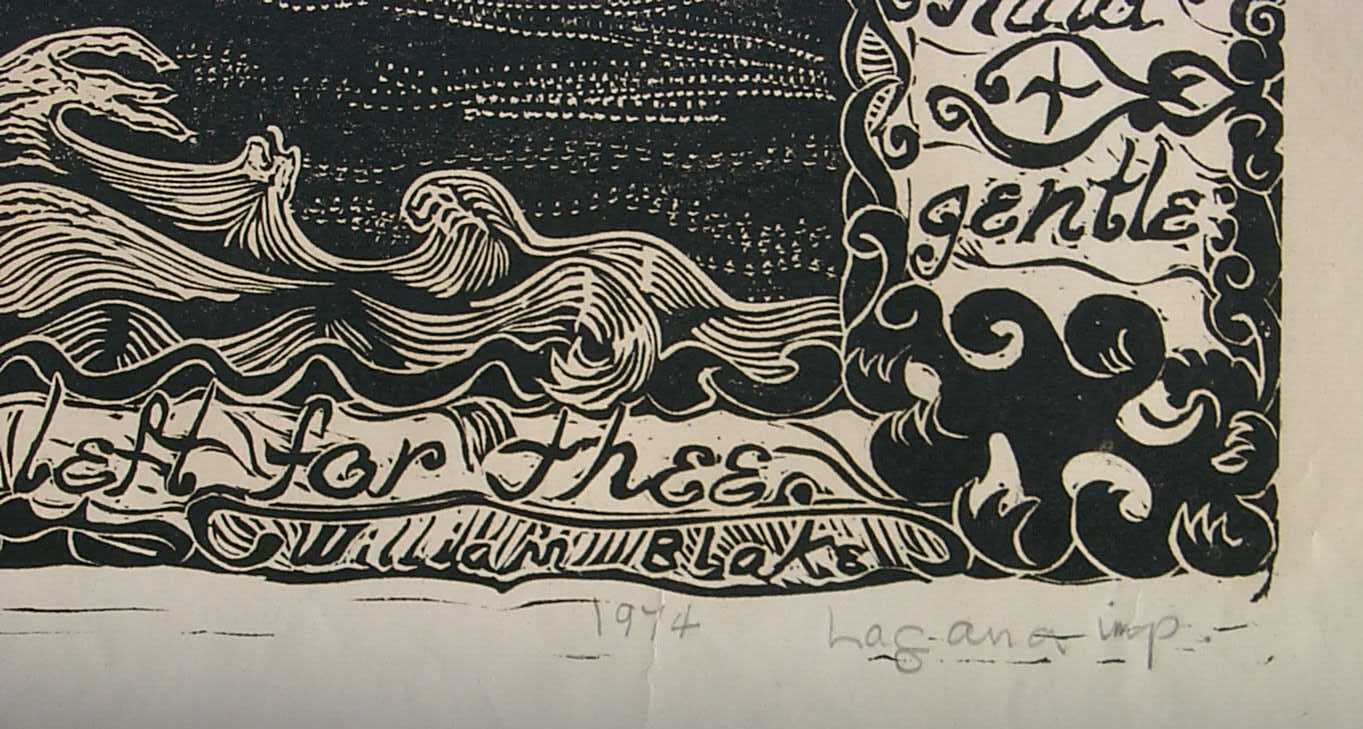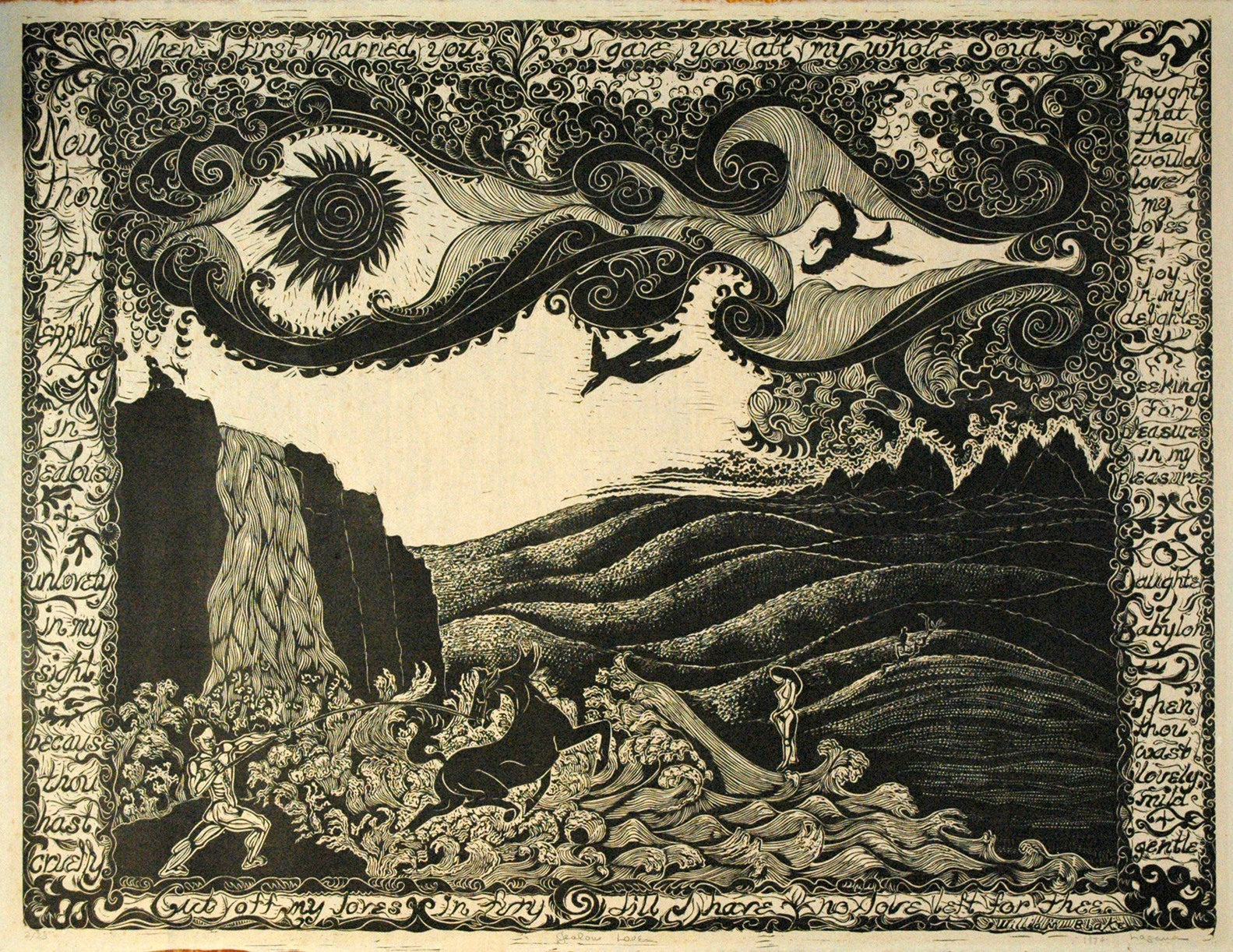 The quote is from William Blake:

"When I first married you, I gave you all my whole Soul.  I thought that thou would love my loves and joy in my delights, seeking for pleasures in my pleasures, O daughter of Babylon.  Then though wast lovely, mild and gentle.  Now thou art terrible in jealously and unlovely in my sight, because thou hast cruely cut off my loves in fury till I have no love left for thee.