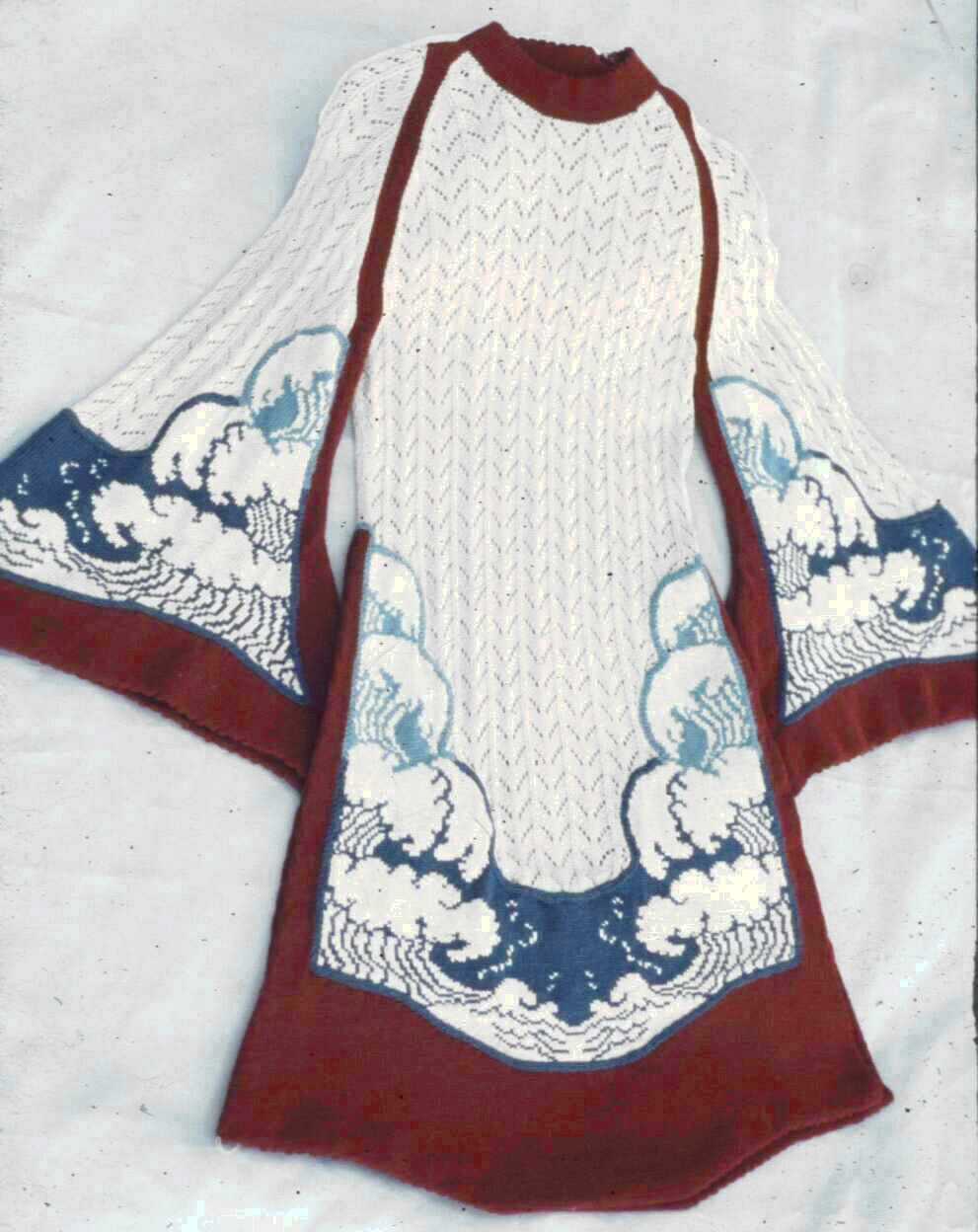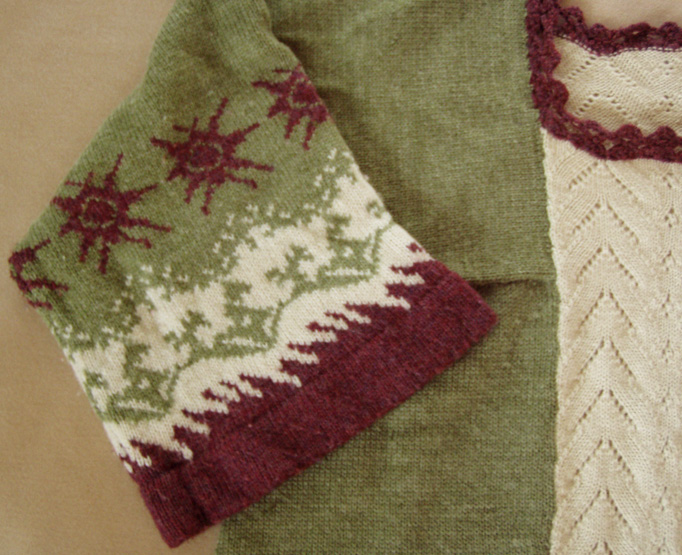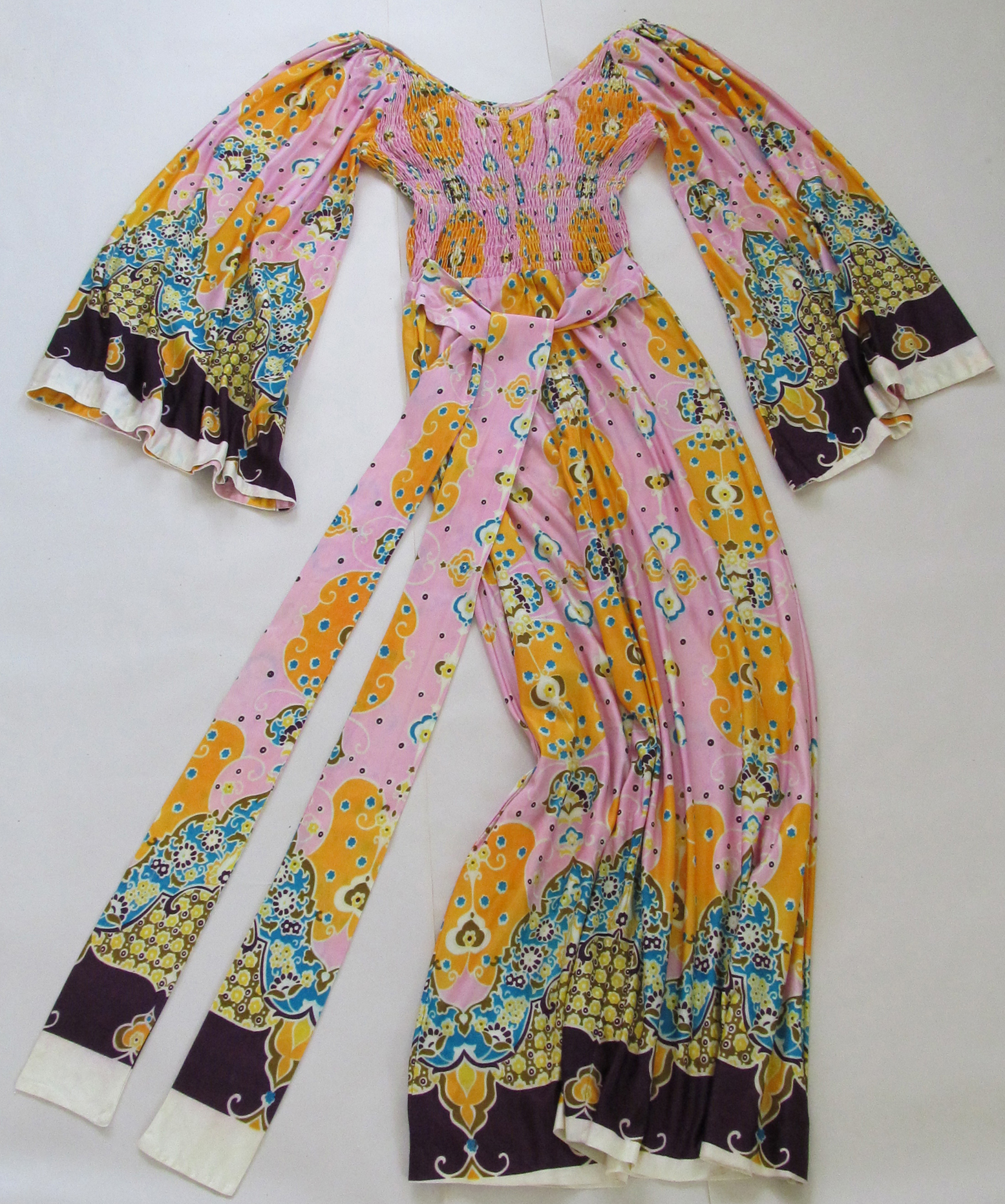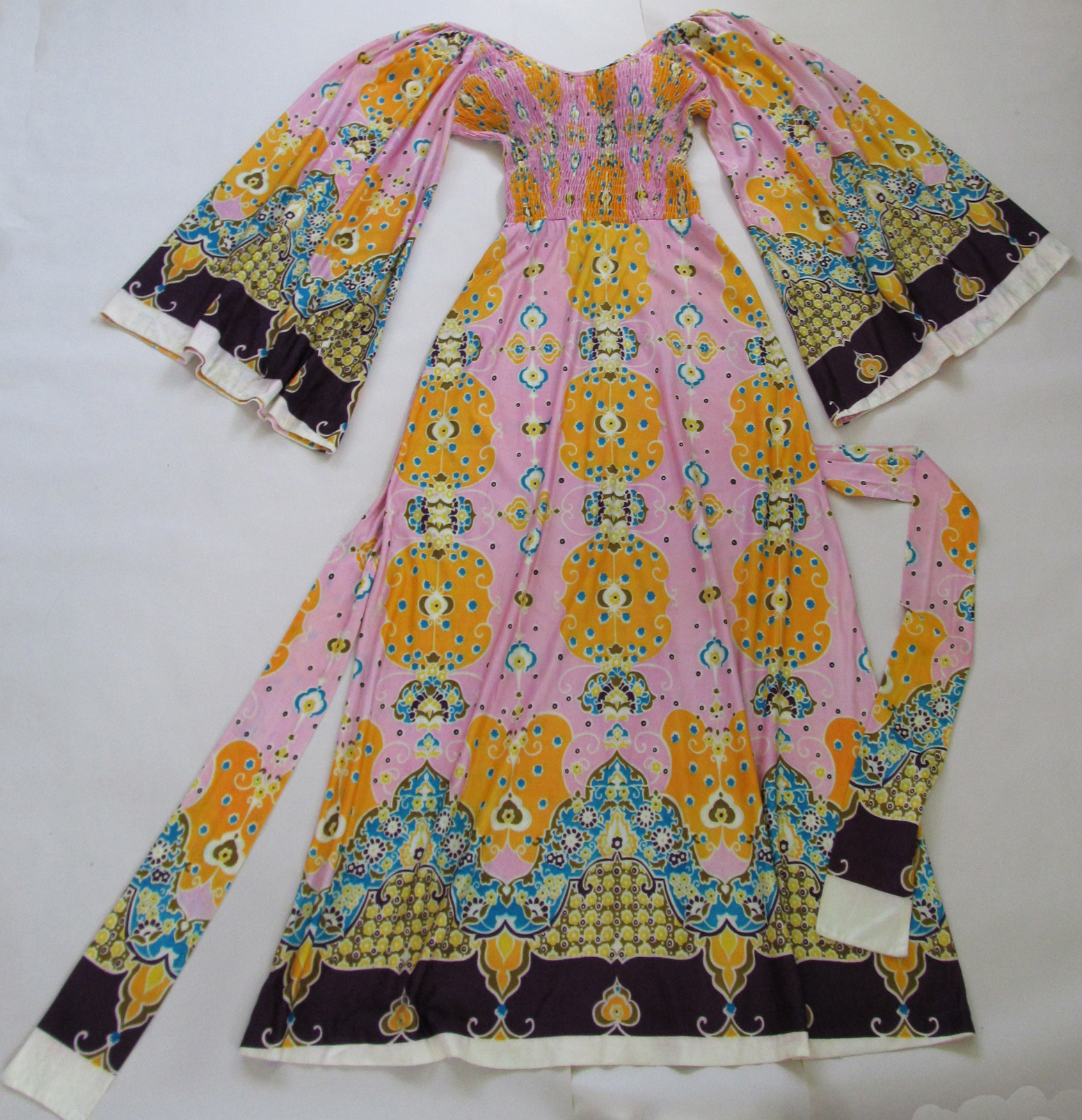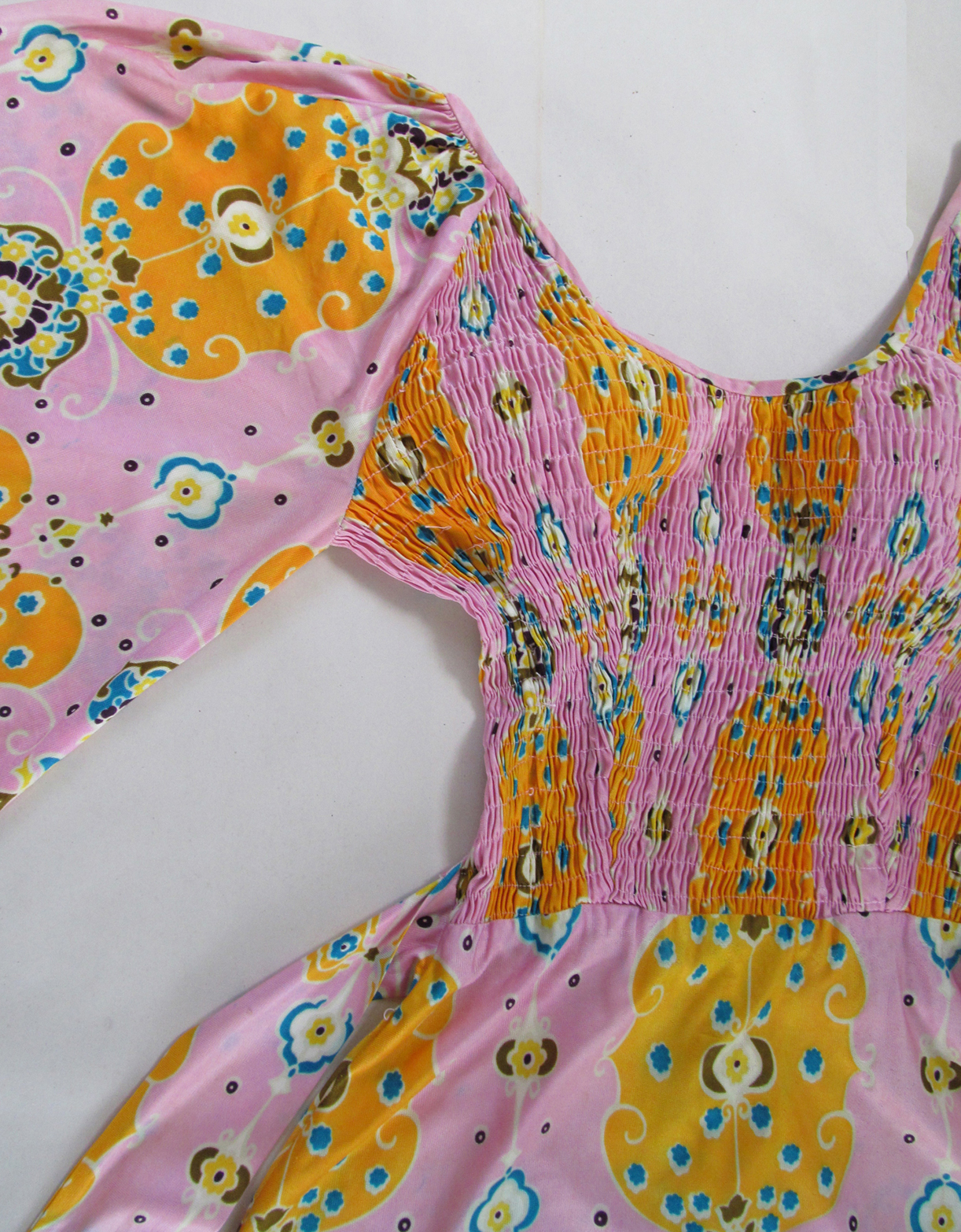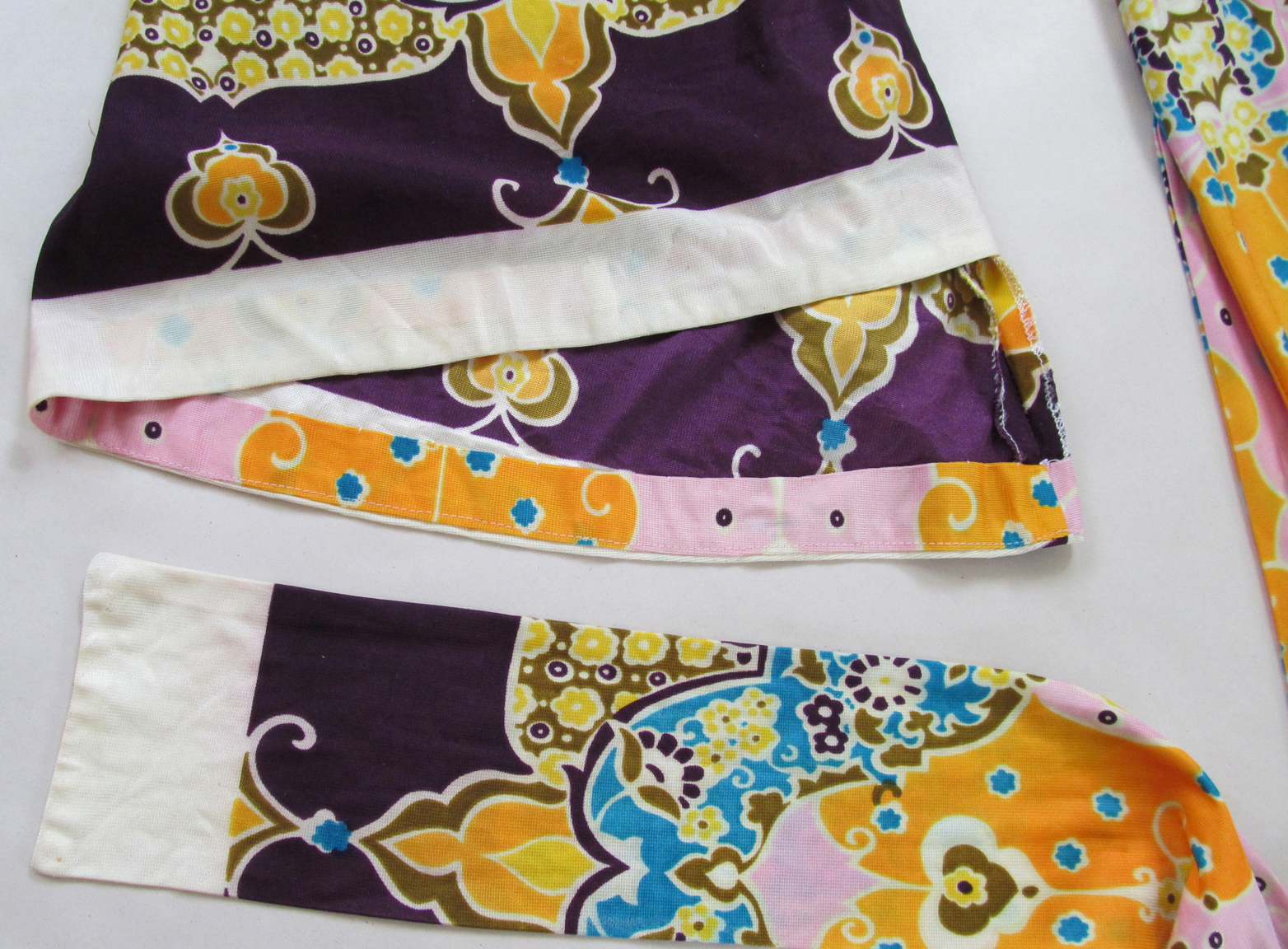 CHINES CERIMONIAL DRESS  1980? Designed and knit by Lagana on a hand knitting loom.  All design parts were knitted seperately, then sewn together.  Wool and acrylic yarns, size medium.  Displayed in the juried Ringling Craft Show in Sarasota, Florida.  Below, the back of the dress is shown. Still available

ORIENTAL DRESS  1974  Well, not knitted, sewn of a polyester fabric sewn by a dressmaker in Thailand . . . but designed  by Lagana for the opening of one of her one-person art shows in Bangkok.    The dress is 40 years old, but the smocking still strong.   Size medium.  Still available

ORIENTAL DRESS  1974  Left is a close-up of the front.

Below is a view of the front.  And below that close-ups of the hems and condition of the fabric.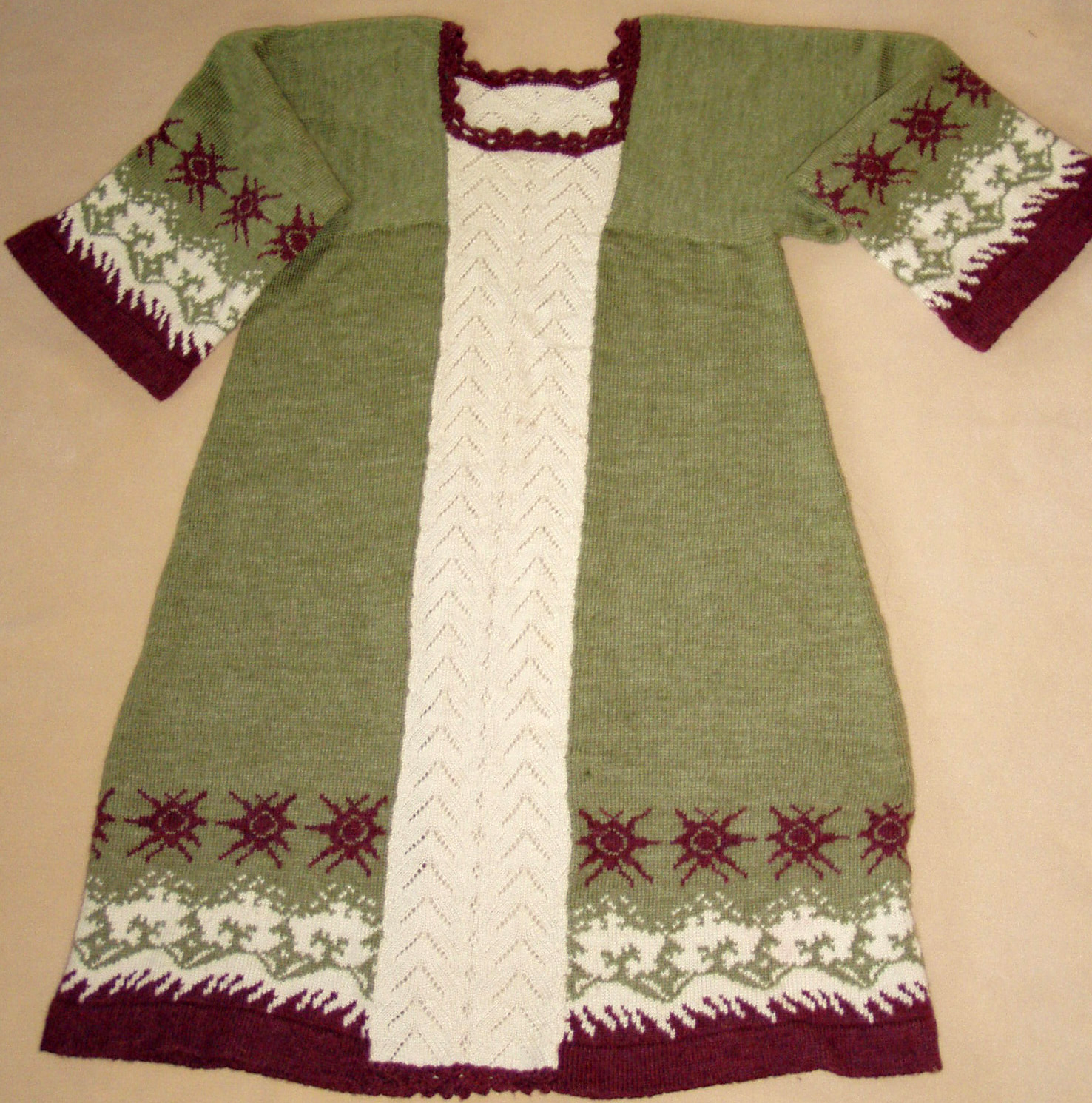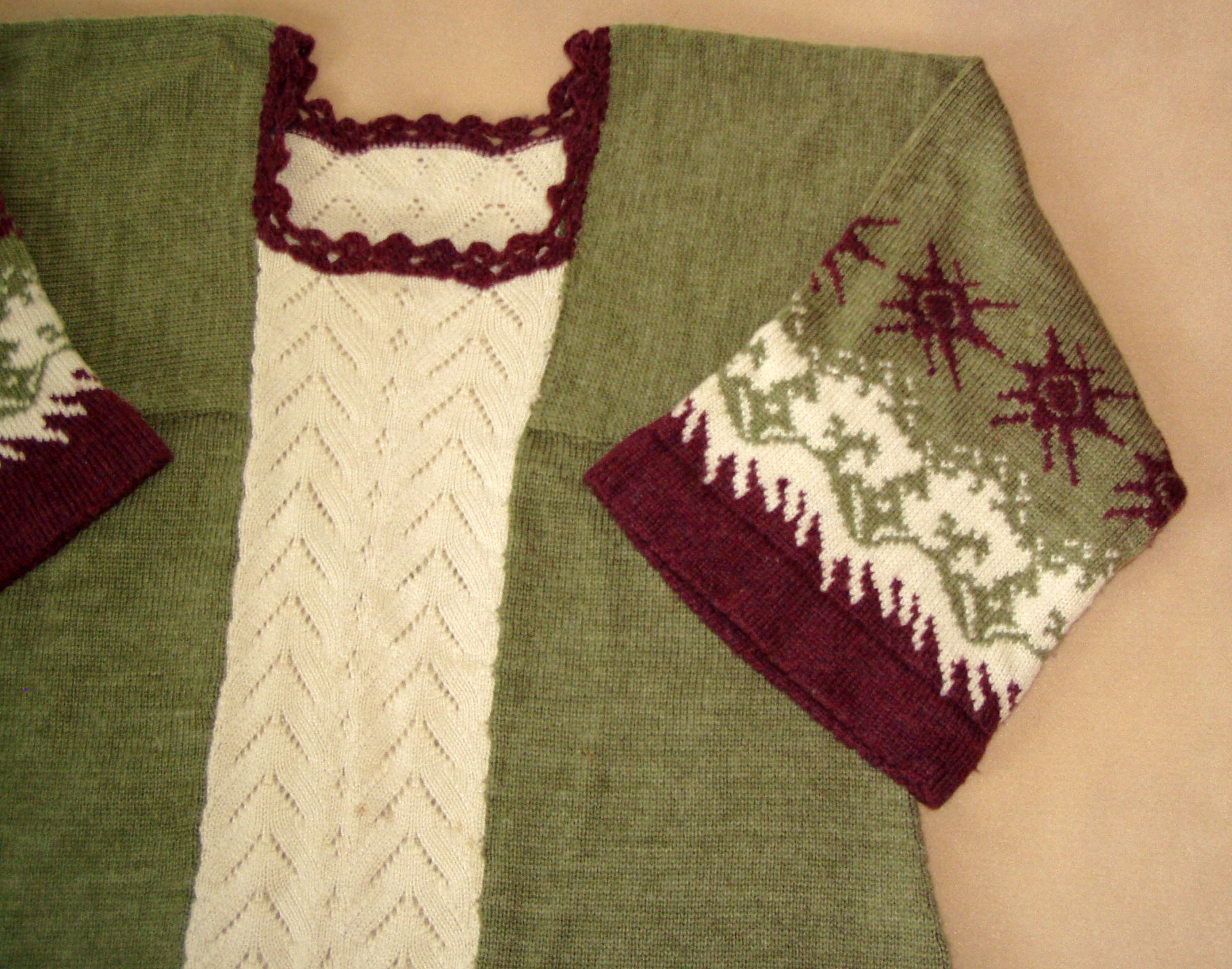 WOOL KAFTAN  1985?  The back is the same as the front, only with the higher neck.  100% wool.

Made by Lagana on a hand knitting loom, then all sections hand sewn or crocheted together.. The center panel was knitted separately and sewn in.