VARIGATED STRETCH VELVET EVENING ENSEMBLE was so much fun to make, from the figured lace gloves (so delicate they're hardly there) to the gold rope and leather shoes.  I wanted a  silky cape of billowing fabric and got carried away with the tie.  It's a false gold Thai chain of an intriguing link, run thru false gold metal links taken from another chain.  The  lump of gold strands at her breast is GOLD. (though very thin which makes it bunch intriguingly I think 10k)  Please note her earrings also. (the balls and posts are 10k also I believe) They are on hairpins so any Cissy can wear them.  SOLD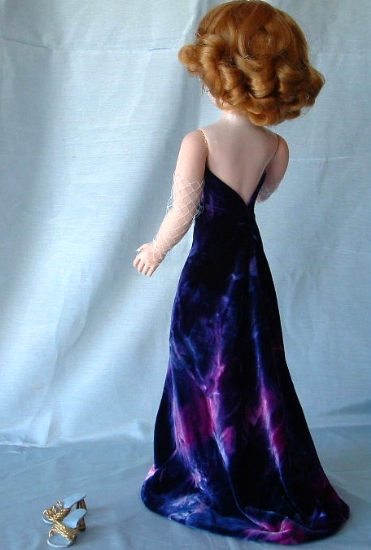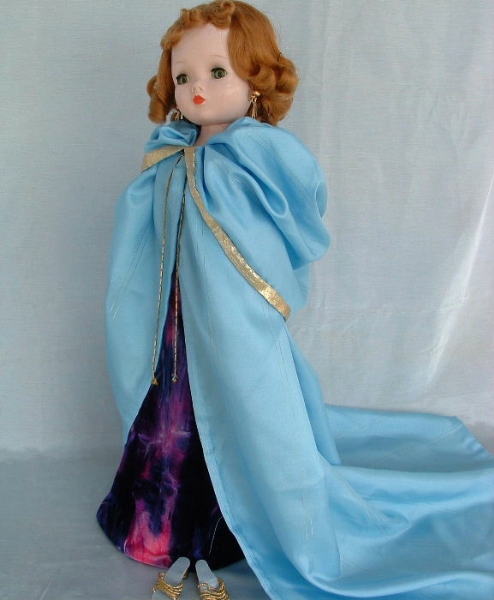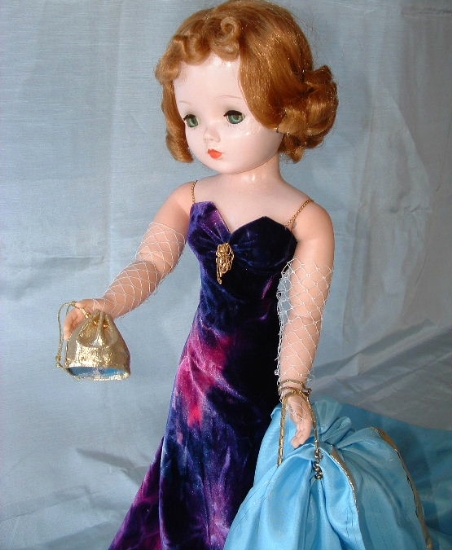 The gold chain accent at Cissy's breast is on a pin so you can change it sometimes for your own special piece of jewerly!!! 

To purchase go to Etsy.com and click Lagana's shop:  "laganadesign"  or just go to https://www.etsy.com/shop/LaganaDesign?ref=si_shop

I had so much fun with this cape, so many ways to wear it!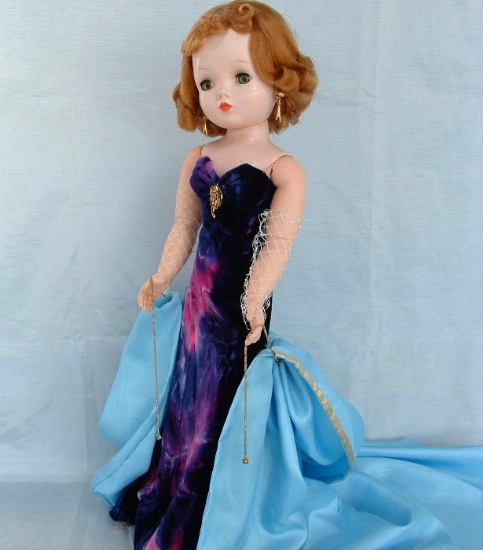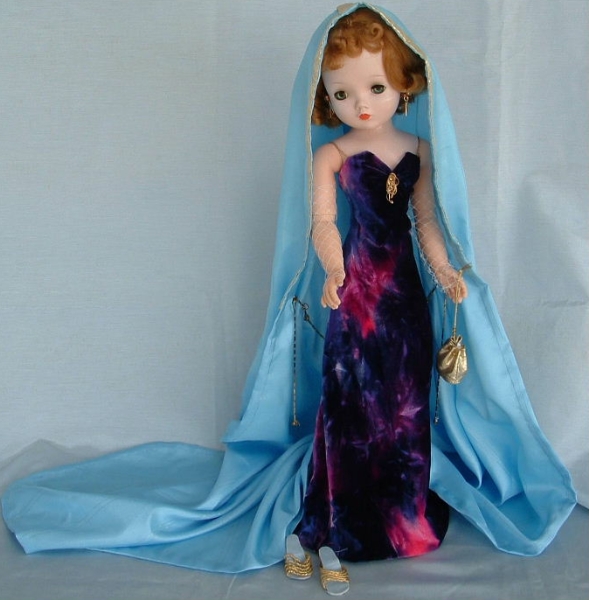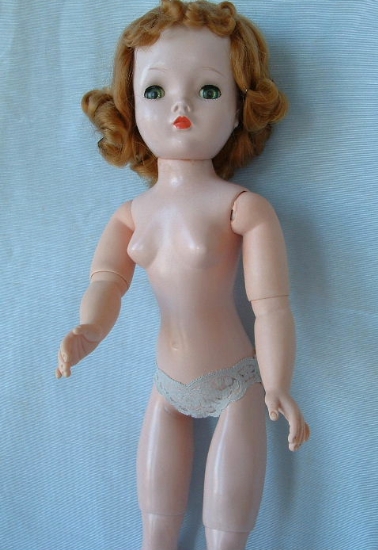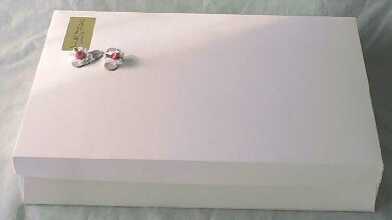 It's not easy to see her gold chain straps.  But they are cut from a real necklace and I think are real gold

She has to have underwear!!!!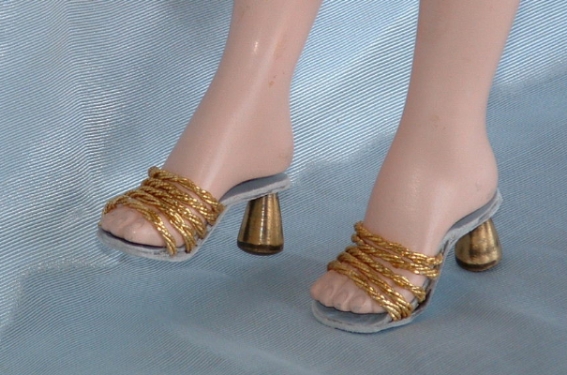 I had fun inventing heels also.  These are actually brass nobs off a pair of shorts.  I have a collection of interesting pieces for doll accessories.

Lagana gift box is made from museum quality mat board  (rag content) It won't yellow fine prints or doll clothes as fast as chemical content pulp boards.