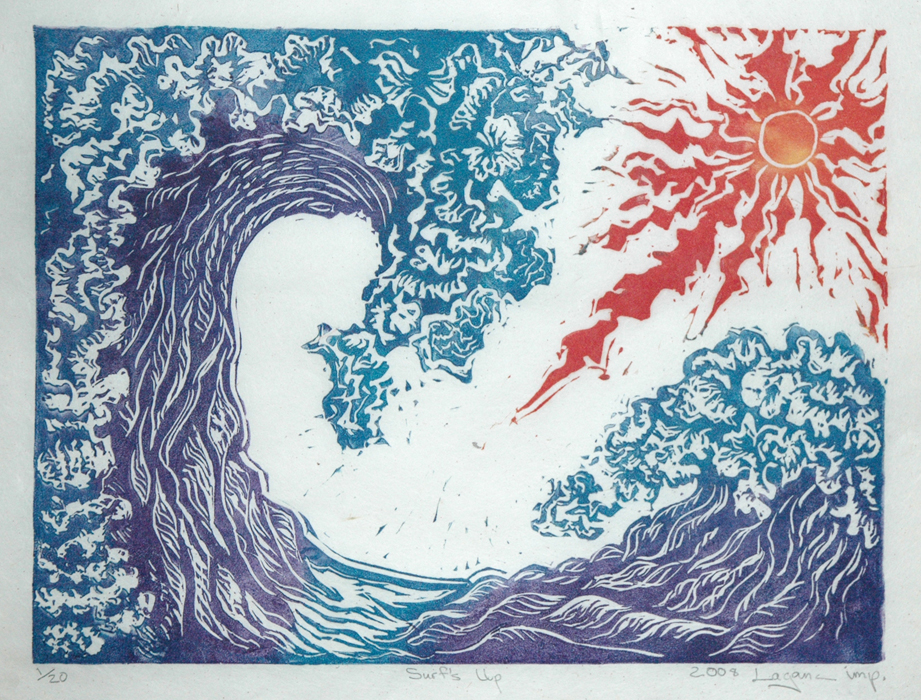 SURF'S UP state II

edition of 3 in purples and golds.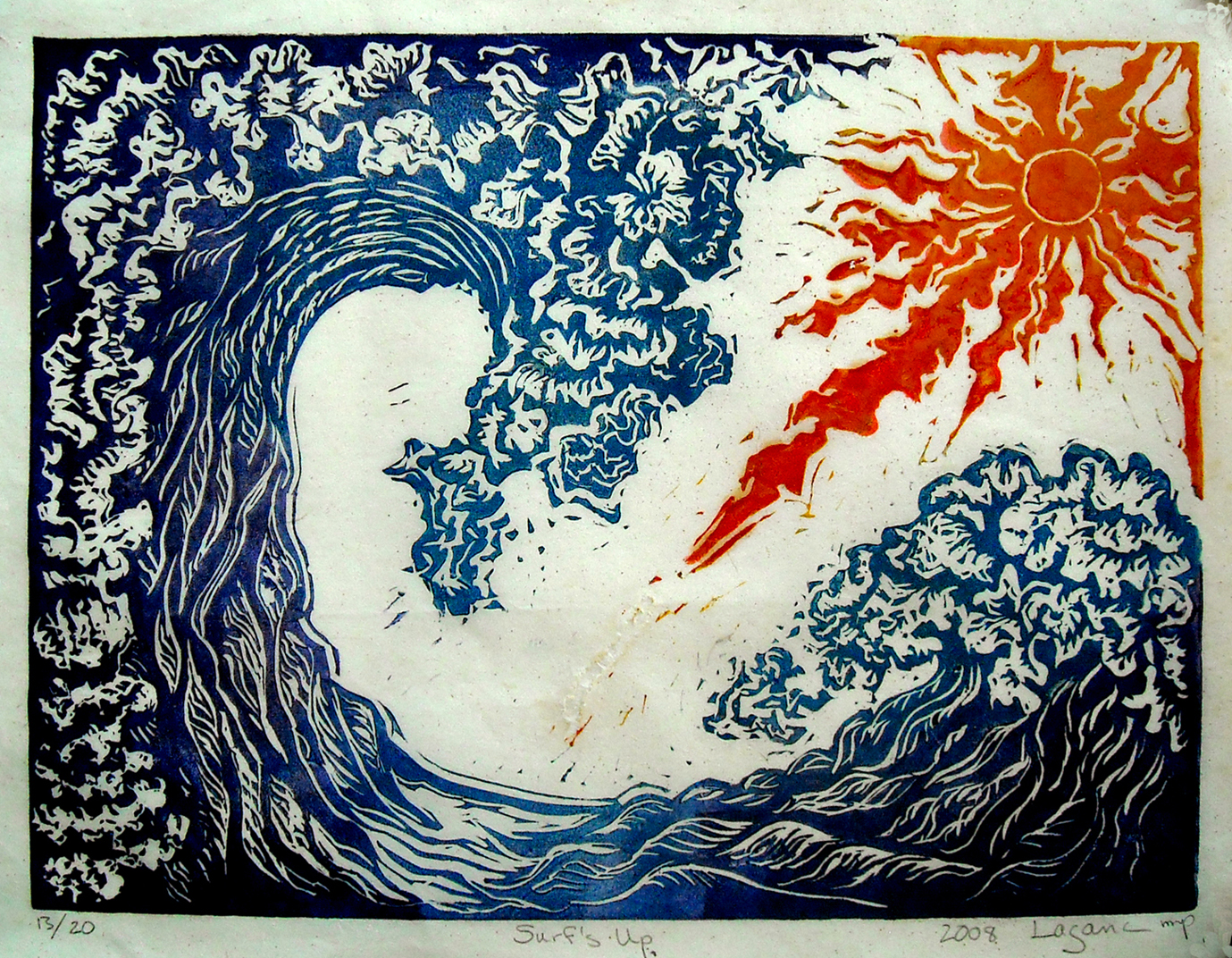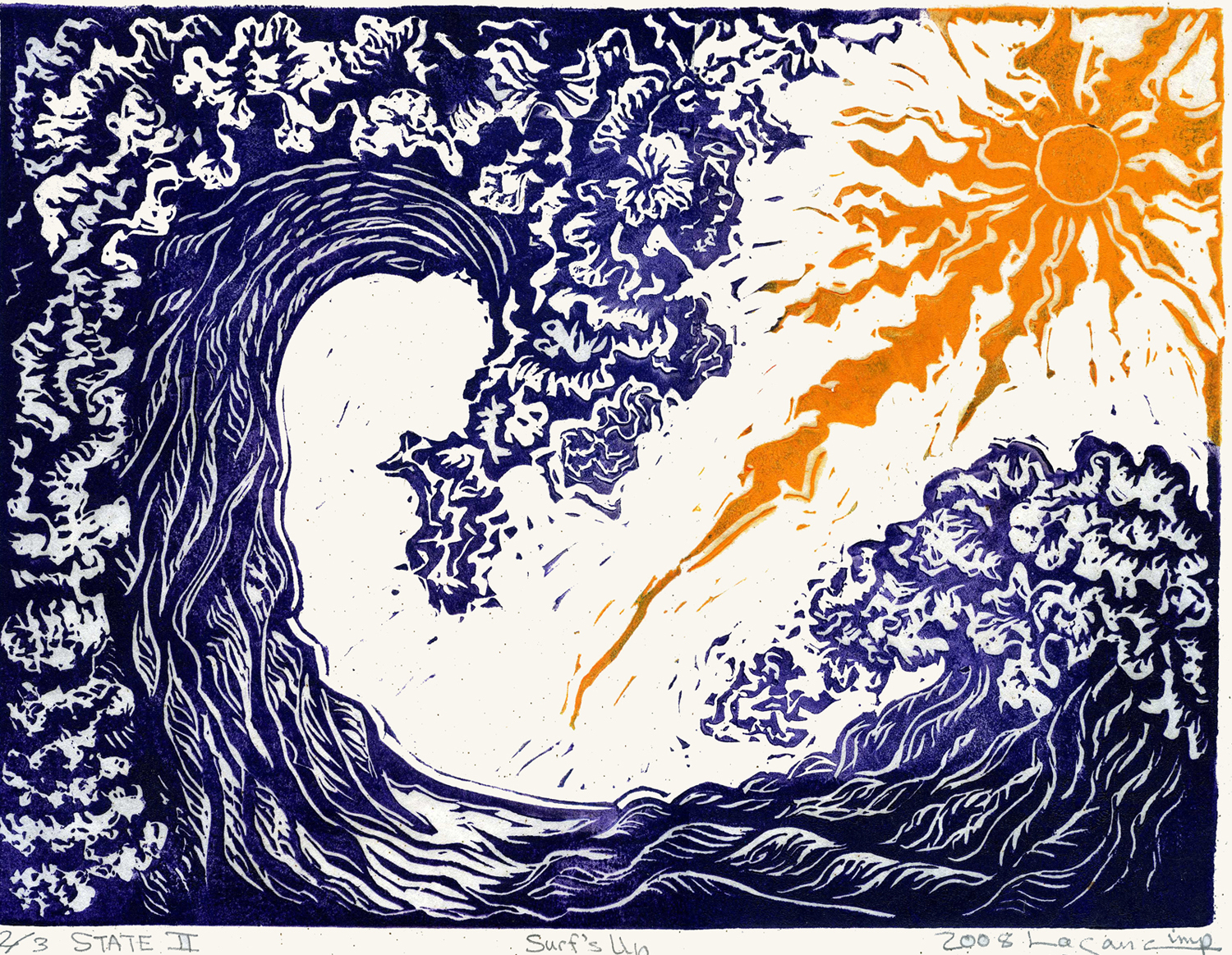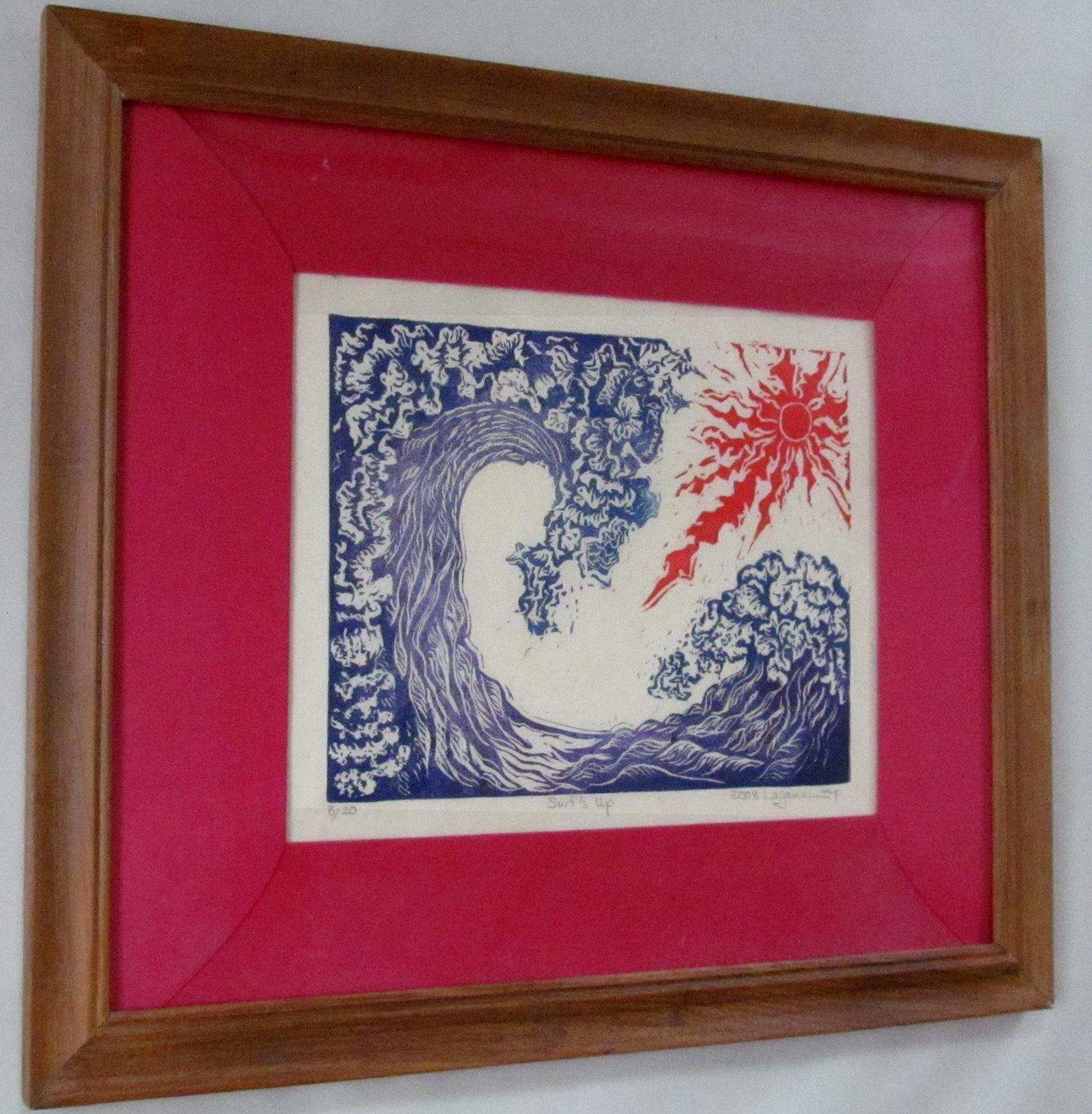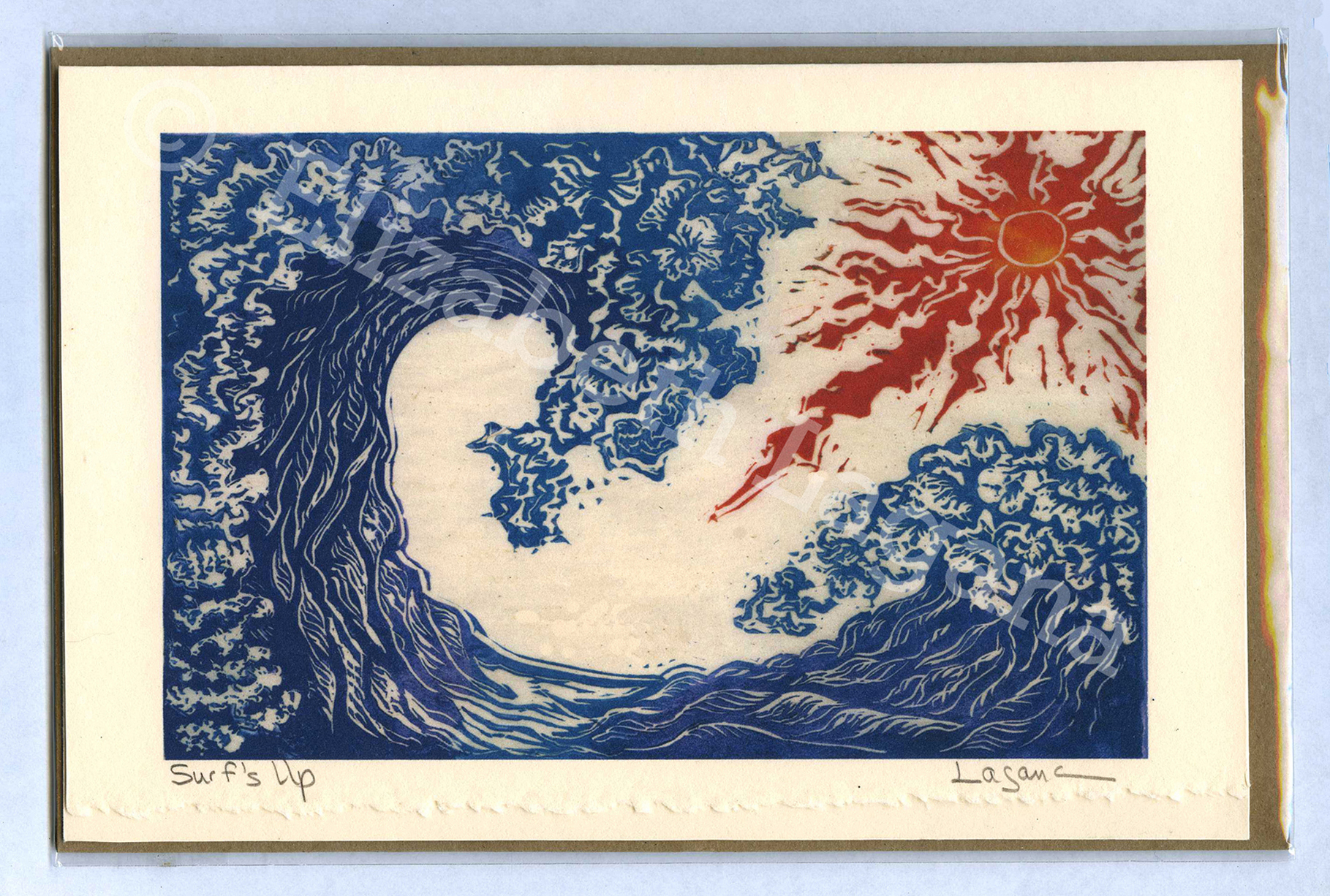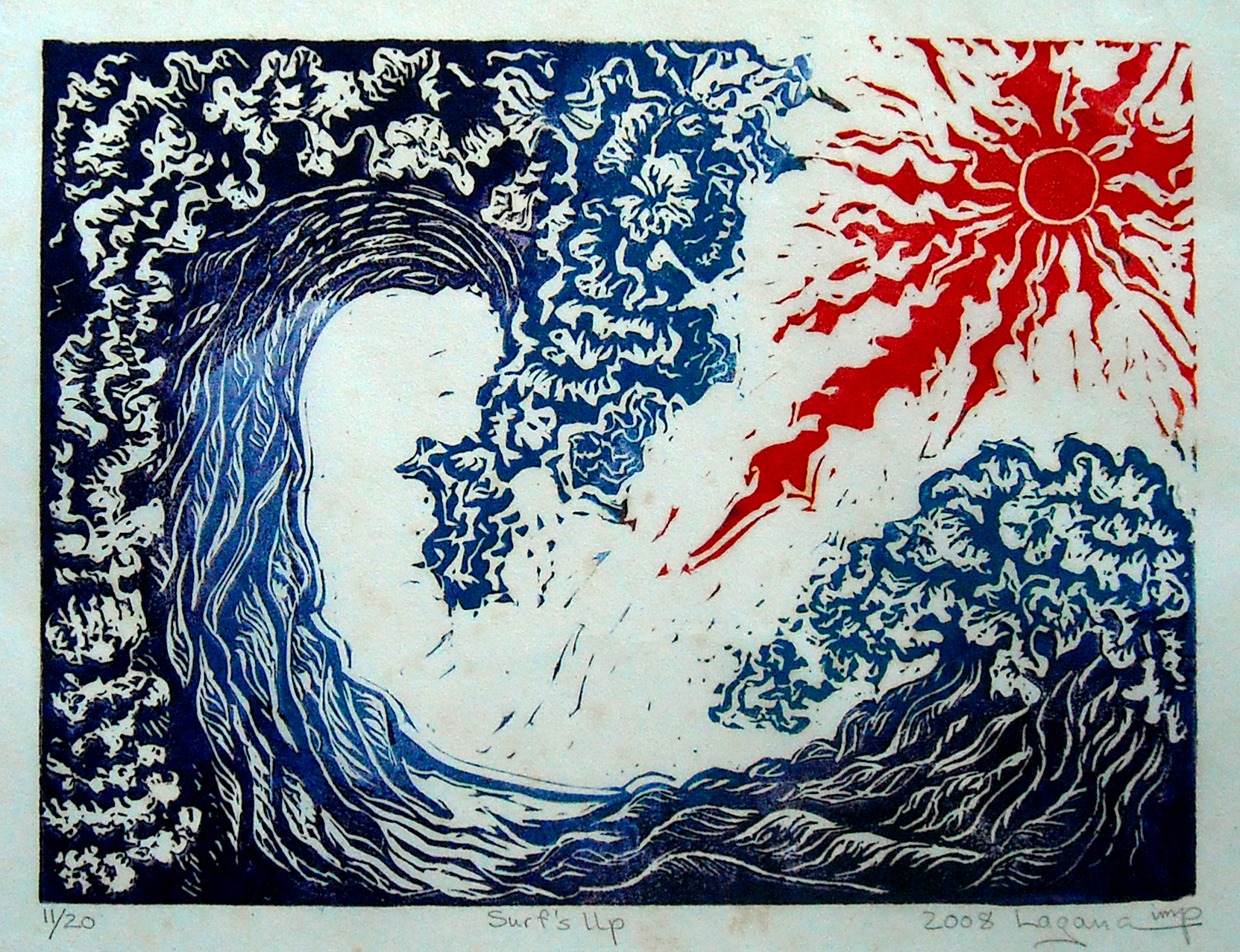 SURF'S UP 

2008  Limited edition, hand printed and signed in pencil by the artist.  Color linoleum block print.  Cut, printed, and signed in pencil by Lagana.  12" x 9", There are two editions.  The first edition of 20 has variations of red in the sun.  The second edition of 3 is purple and gold,  Printed on Japanese mulberry  . The colors were blended with the brayer on the block.  On acid free Japanese mulberry paper.

Lagana's prints may be purchased on her shop, "laganadesign," on Etsy.com 

A greeting card Lagana has digitalized from the design above.  The card is signed in pencil by the artist, but not numbered as it isn't a limited edition.  The paper is Stonehenge acid-free art paper with a deckle edge.  The envelope is brown grocery bag paper -  attractive against the card and more environmentally friendy.  Card enclosed in  clear acetate protective envelope.  To purchase, go to "laganadesign" at Etsy.com

SURF'S UP  framed in antique satin and weathered Thai teak.