TURQUOISE SATIN, WHITE BROCADE AND LACE GOWN

for 21" doll is designed  & fashioned by Lagana from a dress in "Godey's Lady's Book"   The lace is from Lagana's collection of laces delicate enough to enhance the beauty of Cissy.  With Lagana's hand signed labels.   And because Lagana gets so carried away with underskirts and then is tempted to play with them also -    the slip to this outfit is it's own ensemble with the addition of a daring top!  (shown below)  Outfits and doll sold and there will be no more.

Lagana is going to conentrate on prints. To purchase these go to Etsy.com and click Lagana's shop:  "laganadesign"  or go  to          

                                                                                      https://www.etsy.com/shop/LaganaDesign?ref=si_shop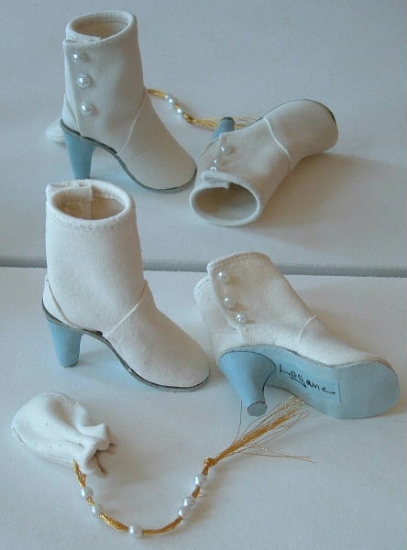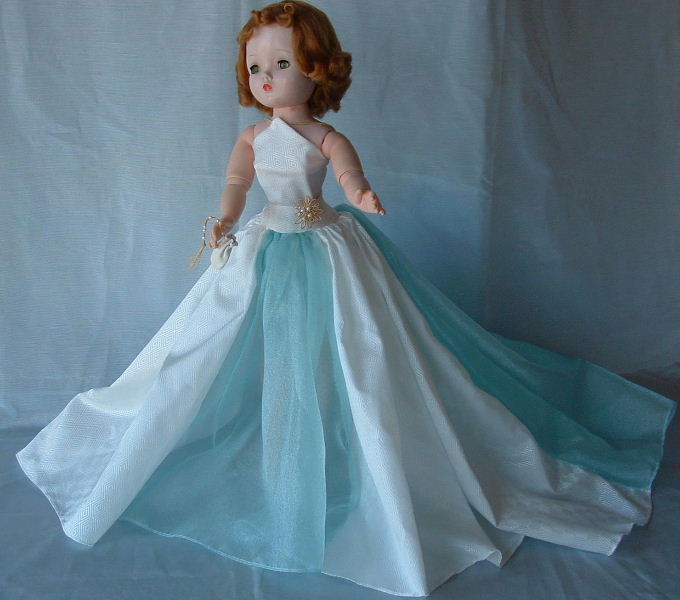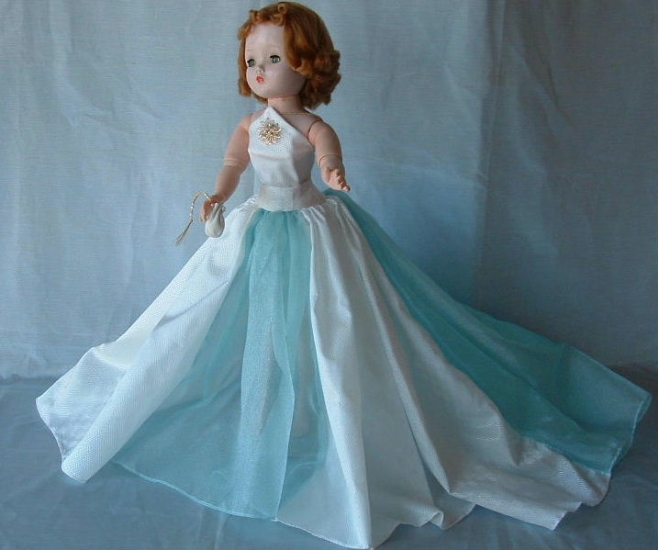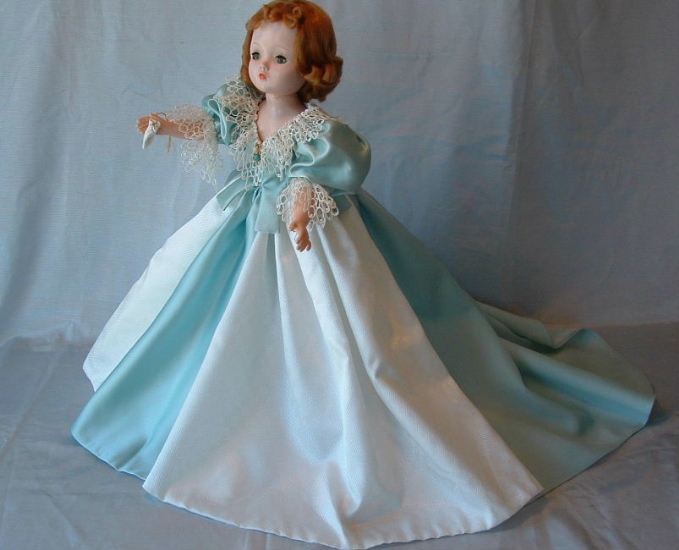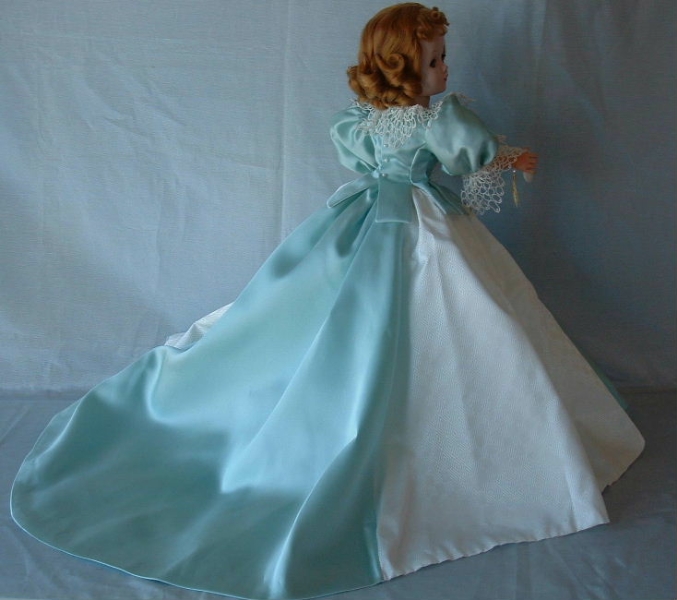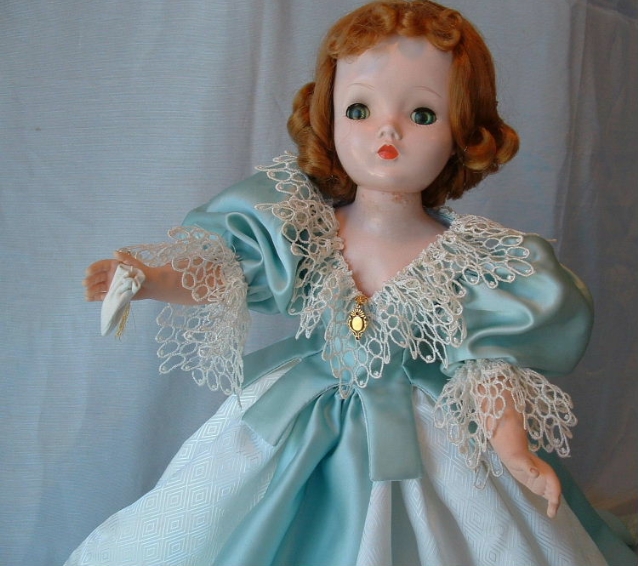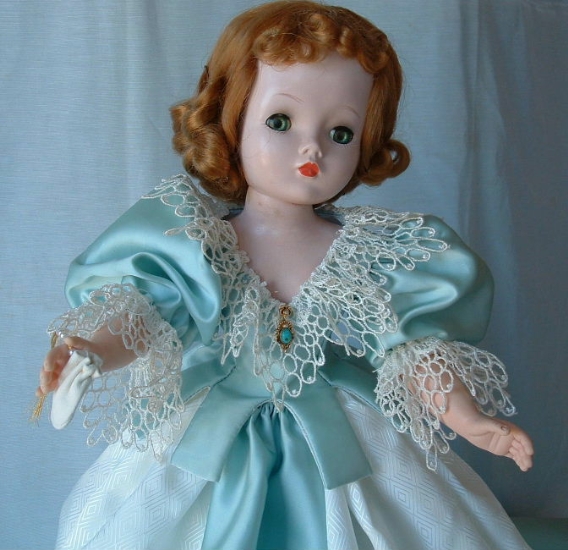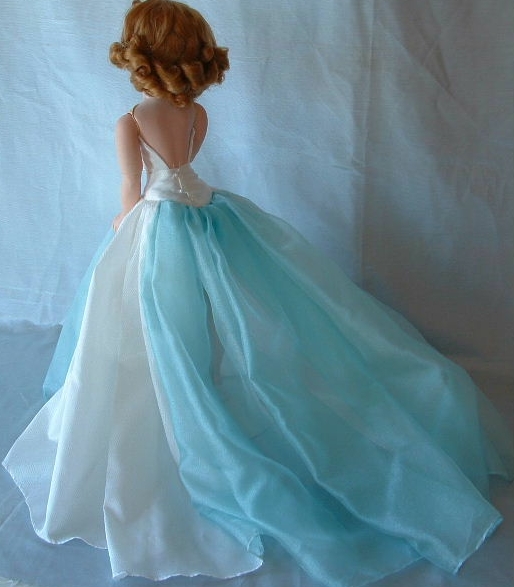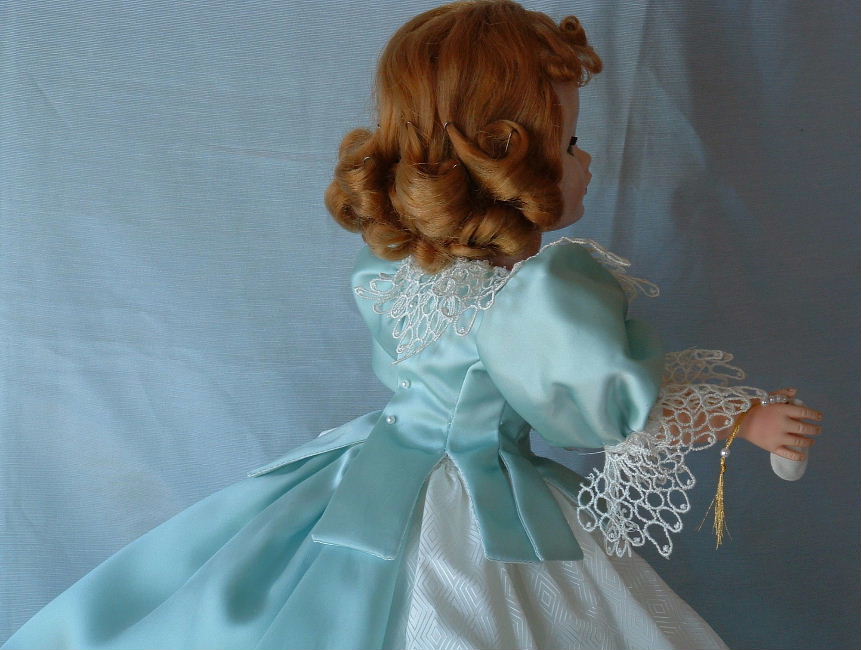 Cissy's boots are from real kid gloves, with a real leather shaped heel.  And has bead buttons (& buttonholes) on the side.

A close up of the TURQUOISE AND DIAMOND medalion..

Likely real gold, real diamond chips (2) and a real turquoise. 

Cissy also holds a 'pearl'

and gold drawstring kid leather purse.

TURQUOISE TULLE AND WHITE BROCADE ENSEMBLE

Here is a second outfit made from the underskirt from the Turquoise Satin, White lame and Lace Ensemble.  The feathery gold  and pearl pin accent is designed and made by Lagana.   These outfits have one set of pantaloons not shown.  Cissy also holds a 'pearl' and gold drawstring kid leather purse.

Skirt has bead button and crocheted closures in the back.